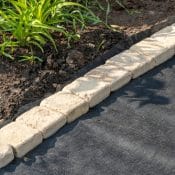 Your home is not just the four walls that enclose you; it extends to the outdoor space surrounding it. A well-designed and maintained landscape can significantly enhance the overall appeal and value of your property. In this blog, we'll explore the art of landscaping and provide insights into how you can elevate your home with thoughtful outdoor design.
1. Designing with Purpose
Before you start planting flowers or installing features, take the time to design your landscape with purpose. Consider how you want to use the outdoor space – whether it's for entertaining guests, creating a serene retreat, or fostering a vibrant garden. A well-thought-out design plan sets the foundation for a cohesive and visually appealing landscape.
2. Choosing the Right Plants
Selecting the right plants for your landscape is crucial for its success. Consider factors such as local climate, soil type, and sunlight exposure when choosing plants. Opt for a mix of trees, shrubs, flowers, and ground covers to add depth and variety to your outdoor space. Native plants are often a wise choice, as they are well-adapted to the local environment and require less maintenance.
3. Creating Outdoor Living Spaces
Transform your outdoor space into an extension of your home by creating functional and inviting outdoor living areas. This could include a cozy patio, a deck with comfortable seating, or even a pergola for shade. Outdoor living spaces provide the perfect setting for relaxation, socializing, and enjoying the beauty of your landscaped surroundings.
4. Incorporating Hardscape Elements
Hardscape elements, such as pathways, retaining walls, and decorative stones, can add structure and visual interest to your landscape. Consider incorporating elements that complement your home's architecture and design aesthetic. Well-placed hardscape features not only enhance the overall look of your outdoor space but also contribute to its functionality and accessibility.
5. Efficient Water Management
Water is a precious resource, and incorporating efficient water management practices into your landscape is both environmentally responsible and economically sound. Install a drip irrigation system to provide targeted watering for plants, reducing water wastage. Additionally, consider integrating rain barrels to collect rainwater for use in watering your garden. Smart water management not only conserves resources but also helps maintain a healthy and vibrant landscape.
6. Outdoor Lighting for Ambiance
Extend the enjoyment of your landscape into the evening by incorporating outdoor lighting. Well-placed lights can highlight key features, create ambiance, and enhance the overall safety of your outdoor space. Consider a mix of pathway lights, spotlights, and decorative fixtures to add a touch of magic to your landscape after the sun sets.
7. Sustainable Landscaping Practices
Embrace sustainable landscaping practices to minimize your environmental impact. This includes using organic fertilizers, composting, and choosing drought-resistant plants. Sustainable landscaping not only benefits the environment but also reduces maintenance needs, saving you time and resources in the long run.
8. Regular Maintenance for Long-Term Beauty
A beautifully landscaped garden requires regular maintenance to keep it looking its best. This includes routine tasks such as weeding, pruning, and fertilizing. Regular maintenance not only ensures that your landscape stays visually appealing but also contributes to the long-term health and vitality of your plants.
Summary
Elevating your home with landscaping is a rewarding endeavor that goes beyond mere aesthetics. It's about creating a harmonious outdoor space that complements your lifestyle, enhances the value of your property, and connects you with nature. By designing with purpose, choosing the right plants, and incorporating thoughtful elements, you can transform your outdoor space into a haven of beauty and tranquility. So, roll up your sleeves, put on your gardening gloves, and embark on the journey to elevate your home with the transformative power of landscaping.
Need a Landscaping Contractor in Huntertown, IN?
Welcome to Diamond Homescapes, your locally owned and operated fencing contractor! since 2018 we have been dedicated to providing top-of-line services for our clients looking to for landscape construction services. From fencing and decks to hardscapes, pergolas, gazebos, and more. Diamond Homescapes has the skills and experience to leave its customers completely satisfied. For more information give us a call today!